The Girl With the Dragon Tattoo by Stieg Larsson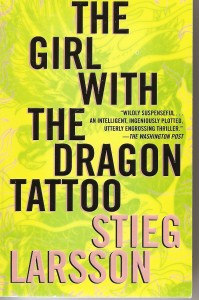 Swedish journalist Stieg Larsson penned the Millennium trilogy, which finally lands on American shores with THE GIRL WITH THE DRAGON TATTOO. It's the story of a financial journalist who agrees to investigate a 40-year-old kidnapping in exchange for help with his legal woes. The journalist teams up with a rebellious but savvy young computer hacker, and together the unlikely duo unravel the horrifying, shocking truth at the heart of the case. A complex, intelligent work, Larson's novel became so popular in Denmark that it outsold the Bible. Larsson, however, never got to witness the success of his books, for he died shortly after completing the series.


Join In The Discussion!